ISO Rating
Alamo Heights Fire Department Receives
Unprecedented Class 2 ISO Rating With a Class 2 ISO rate, Alamo Heights property owners are estimated to realize a 10 to 15% decrease in property insurance premiums.

The Insurance Services Office, Inc (ISO) collects information on municipal fire protection efforts in communities and analyzes the data using a Fire Suppression Rating Schedule (FSRS). ISO will then assign a Public Protection Classification (PPC) ranging from 1 to 10, with 1 being the best and 10 the worst.

Less than 1% of all communities surveyed in the nation receives an ISO Class rating of 2. This rating entitles the residential and commercial property owners within the City of Alamo Heights to receive the maximum credit on their insurance premiums (Class 1 and Class 2 rating receives the same credit.).

Property owners should contact their insurance providers to inquire if their premiums will be impacted by the new classification rating.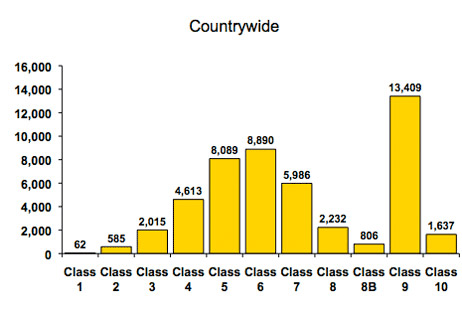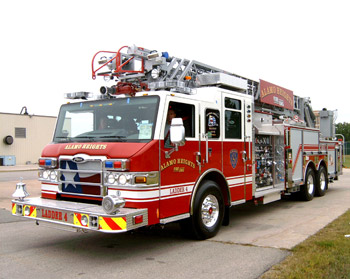 The new Class 2 ISO rating is largely the result of several City improvements including:
Purchase of a 2,000 gallon per minute Quint fire truck equipped with a 105' ladder and Compressed Air Foam system
Construction of a 600,000 gallon elevated water tank to meet state requirements for storage and improve system pressures
Installation of a state-of-the-art water leak detection system that utilizes acoustical sensors to identify potential water leaks in both private and public lines
Procedural and technological enhancements to Emergency Dispatch
Implementation of plan review, certificates of occupancy, inspections and code enforcement
An Audit was requested and conducted on March 9, 2009. On September 1, 2009, the City of Alamo Heights received a revised FSRS score of 85.10 and an ISO Class rating of 2. ISO submitted its formal recommendation for a Class 2 rating to the Texas Department of Insurance & the State Fire Marshalls Office on September 30, 2009 and the City was notified that the new classification was effective March 1, 2010.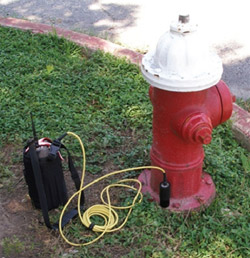 Virtually all U.S. insurance companies use PPC information to help establish fair premiums for fire insurance — generally offering lower premiums in communities with better protection. By offering economic benefits for communities that invest in their firefighting services, the program provides a real incentive for improving and maintaining public fire protection.
A community's PPC depends on:
fire alarm and communication systems, including telephone systems, telephone lines, staffing, and dispatching systems
the fire department, including equipment, staffing, training, and geographic distribution of fire companies
the water-supply system, including the condition and maintenance of hydrants, and a careful evaluation of the amount of available water compared with the amount needed to suppress fires